About BuildArk
Our founding belief is that quality of life is defined by the quality of the spaces we inhabit. With a passion for design and meticulous attention-to-detail, we focus purely on boutique residential development. We are independently-owned, passionately owner-operated and committed to exceeding expectations at every level.​
​​As we are highly selective in the locations and pr​oject partners we choose, BuildArk Group can stand firmly behind a promise that we only build residences that we ourselves would proudly call home.​​
Director Ken Adams
With over 29 years' experience in the construction industry, Ken has been responsible for the successful delivery of numerous residential and commercial dwellings across Melbourne.
In recent times, Ken has specialized in the construction of high-end quality homes in the Bayside area. In 2012 he made the transition to multi-level development and construction. Over the course of his career Ken Adams has also specialised in basement construction.
652 High Street Prahran
30 residential apartments over a shared basement.​
4 Talofa Ave Brighton East
New single dwelling over basement.​
43 Willis Street Hampton
17 apartments over a shared basement.​
51 Service Street Hampton
Three two storey townhouses on a shared basement.
88 Bay Road Sandringham
22 residential apartments on a shared basement.
2 Rothesay Ave Brighton
New single dwelling over basement.
Bayside Built Environment Awards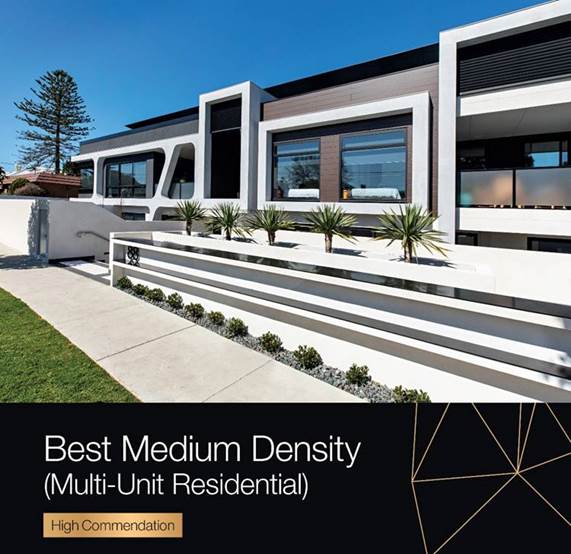 En Vue Apartments has won a high commendation award at the annual Bayside Built Environment Awards in the best medium-density housing category.​
On Wednesday the 17th of October, the finals of the Bayside Built Environment awards was presented at the Brighton Town Hall. Architects, builders and developers ​who have contributed to Bayside in the last year were invited to celebrate great design in the area. Of the six finalists in the best medium-density housing category, ​En Vue was awarded a high commendation for its cohesive facade and street integration.​
En Vue is a newly developed exclusive selection of twenty-two luxury one, two and three-bedroom apartments in the heart of Bayside, Sandringham. The modern façade of the development was designed as a cohesive unit as opposed to individually segmenting and highlighting each apartment as its own.​